HP Envy x360
HP Envy x360 is a 13 inch laptop with Ryzen 7 inside. This is one of the fastest 13 inch laptop you can find. It is also light weight and really slim.
Envy x360 is a high end laptop with a SSD. The chassis is built of  aluminium entirely and much thin. This is 15mm thick and less than three pounds. It is the nicest laptop you can  buy in current market.
Being am AMD system, you can't see thunderbolt system. But the selection of ports is pretty decent. There are two USB type A port and a USB type C port. The USB type C supports Display Port, Video and charging as well. You have two options while charging because it has another dedicated charging port.
Talking about speakers, they are just awesome. It has two branded speakers facing upwards. This means better sound quality with perfect speaker placement. Moreover, there are two more speakers on the bottom.
In comparison with a 15 inch Macbook, it is going to be pretty good in terms of specs and price. This is the perfect alternative for Macbook.
A full touchscreen is available. You can either use this laptop as a laptop or as a tablet. It means you can use it as a laptop for some document related works, and also you can use it as tablet by putting the laptop in stand mode while streaming videos.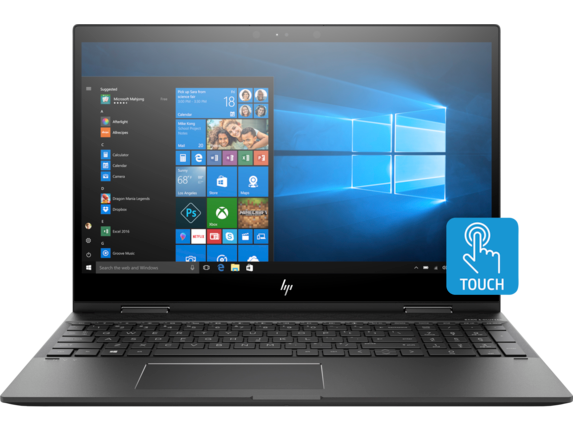 Furthermore, the processor has full Vega 10 GPU and have Hyper-Threading too. In case of gaming, you are going to get a better performance along with a cool graphics.
Being the 13 inch laptop with a high end processor, you may heating as a downside to this laptop.
Comparing the intel laptops with similar specs, HP Envy x360 will win in case of design, performance and price. Talking about price, the intel core laptop of exact same specs is  going to cost you $1000. But we have a price advantage here with AMD, where  you can buy this laptop around $650.
Thank You for Visiting Us.
Visit Again for daily updates and more tech related information.
-ThecosmoTech